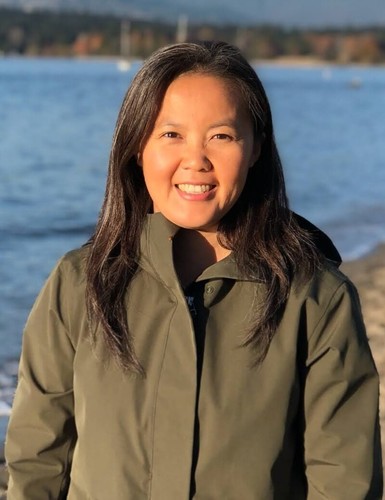 "Life is like riding a bicycle. To keep your balance, you must keep moving." (Albert Einstein)
As a massage therapist, Annie strives to keep people moving. Annie completed her massage therapy training at Langara College in Vancouver and has experience helping people find relief from body tension and pain developed from a wide range of conditions such as stress, repetitive activities, sports, muscular imbalances, fibromyalgia, chronic fatigue syndrome, TMJ pain, and nerve compression. Annie uses a variety of techniques and each treatment may include: Swedish, myofascial, instrument assisted soft tissue mobilization, dermoneuromodulation, as well as therapeutic stretches and strengthening exercises.
Prior to massage therapy, Annie traversed through different sectors, supporting families with infants with developmental challenges, helping university students find co-op jobs, and writing technical material. Becoming a massage therapist has allowed Annie to fulfill her calling of helping people rest, heal, and thrive. Annie enjoys traveling and has visited all 7 continents. Paddle boarding through calm waters is where Annie finds sacred space. On rainy days, Annie enjoys watching reality competition shows and dreams of being on the Amazing Race one day.